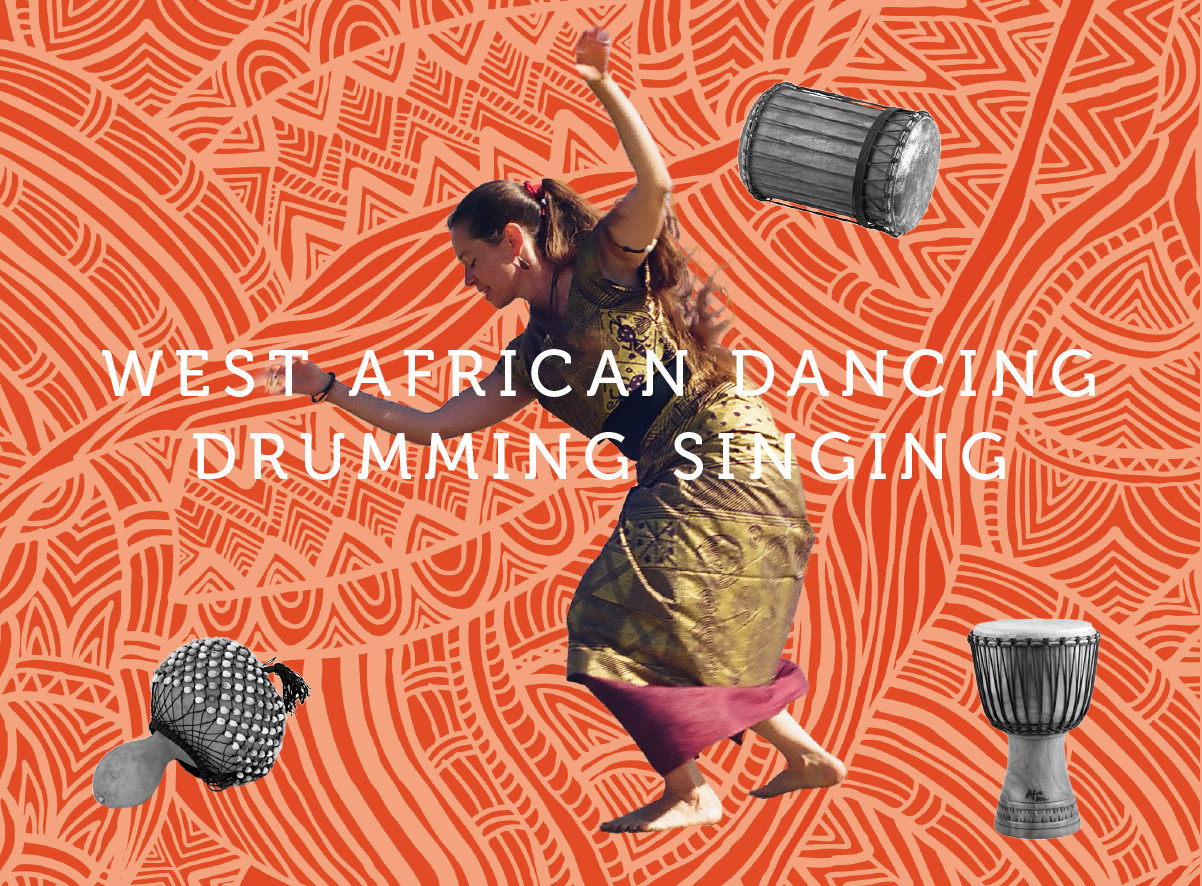 Dance
West African dance classes are offered in groups of ten or more people at all age levels. Emphasis is made on teaching not only the basics of West African dance techniques but its cultural and social significance as well. Using live drumming, participants practice characteristic movements used in West African dance and learn to dialog with the drums. I love to dance and promote the healing potential of movement, drumming and singing. In bringing joy and empowerment to the community through West African dance is one of my major goals.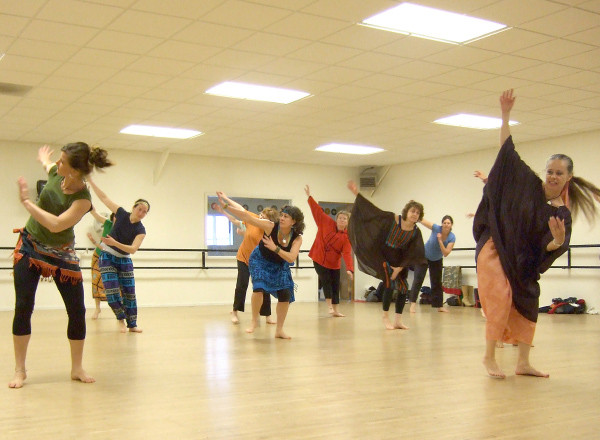 Drumming
In 1989, at the same time as my initiation into West African dancing, I began my studies with the traditional rhythms of West African drums: the Djembe, the Dundun, Sangba and Kenkeni from Burkina Faso West Africa along with the dances. In groups of up to five students learn to drum the patterns of specific rhythms, each connected with a West African dance.
Many dance, drum and song workshops took place, in collaboration with Mamadou Lamine Thioub, master drummer from Senegal.
African Healing dance
After all those years of studying, practicing and teaching West African dance, I would like to take it to the next level: "African healing dance." I have been very fortunate in finding Farcia De`Toles-Medearis from Liberia in Oakland, California, who started to work on healing dance rituals with me. I have been studying traditional dances from the Kpelé, Klangke and Bassa people. It includes song, dance, chant and meditation with the intention of bringing inspiration, healing, greater self awareness and soul satisfaction. African healing dance restores strength and the feminine spirit, releases stress, brings balance and refines intuition. Nia technique combines martial arts, modern dance arts and yoga, that completes my studies.