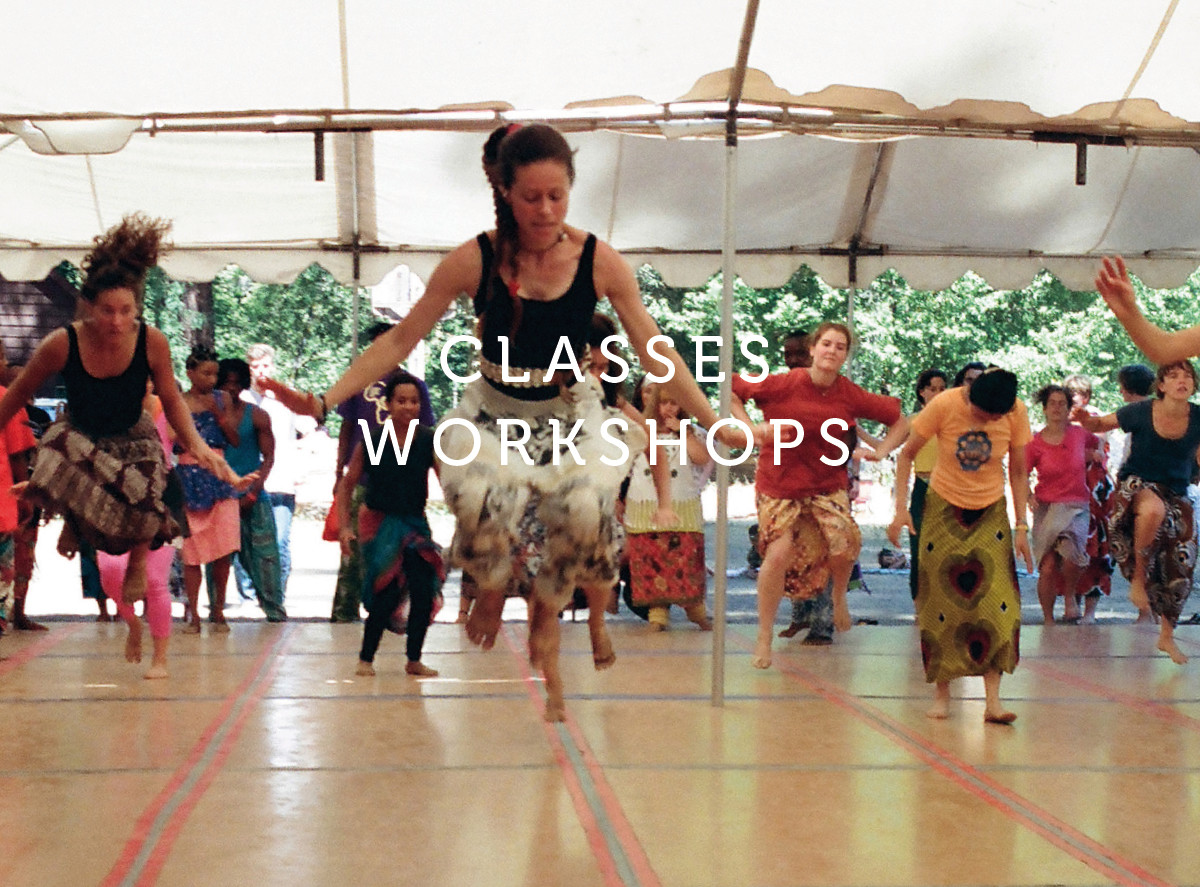 Workshop description
Participants will learn the basics of West African dance techniques as well as the dance`s cultural and social significance. With the assistance of live drumming by Mamadou Lamine Thioub from Senegal, participants will practice characteristic movements used in African dancing. Drumming clarifies the connection between rhythms and dances.
Appreciation of the relationship between music and dance in various culture and countries involved, as well as the similarities and differences between dance traditions, will be taught.
In West African practice, for example, a great deal of communication is expressed through group dancing. I have studied Jazz, Modern dance, Classical Indian dance(Bharata Natyam) and West African dance for many years, under master African teachers from Burkina Faso, Senegal and Liberia in Europe and in Africa. Dancing is joyful, empowering and uplifting. The health benefits include stress release, restoring strength and increased balance.
All experience levels are welcome.
Live Drumming
Mamadou Lamine Thioub
was born in Dakar, Senegal and is the son of Meissa Thioub, Master Drummer and of Ballet African Sangomar. Born into a long established griot family of musicians, Mamadou inherited the tradition of drum. He has been carrying on his family`s musical lineage since childhood, and bridging cultures through drumming and all it embraces.
Workshops und Courses
West African Dance Workshops with Live Drumming
Two day workshops for ten or more students
On-going classes
Drumming
Two day workshops three and more students
On-going classes
Private sessions available by appointment (1–2 students)
Expressive Arts Workshops
Two day workshops, four or more students
On-going classes
African Healing Dance
Workshops, Groups and Private sessions
New dance Class in Newport Oregon